This is what people have to say about Kgalagadi Transfrontier Park – A Harsh  Paradise:
"A Harsh Paradise is a work of art that the authors should be proud of."
– Gavin and Pat
"This book has truly inspired us and we intend to visit this magical place as soon as possible."
– Anthony and Lillian
"What a beautiful collection of photographs. The Aylmer's love of the Kgalagadi shines through on every page"
– Margie and Graham
"This book is a must for both regular and potential visitors to Kgalagadi."
– Paddy and Ann
"I congratulate you both on what I know is no mean feat. May the force continue to be with you."
– David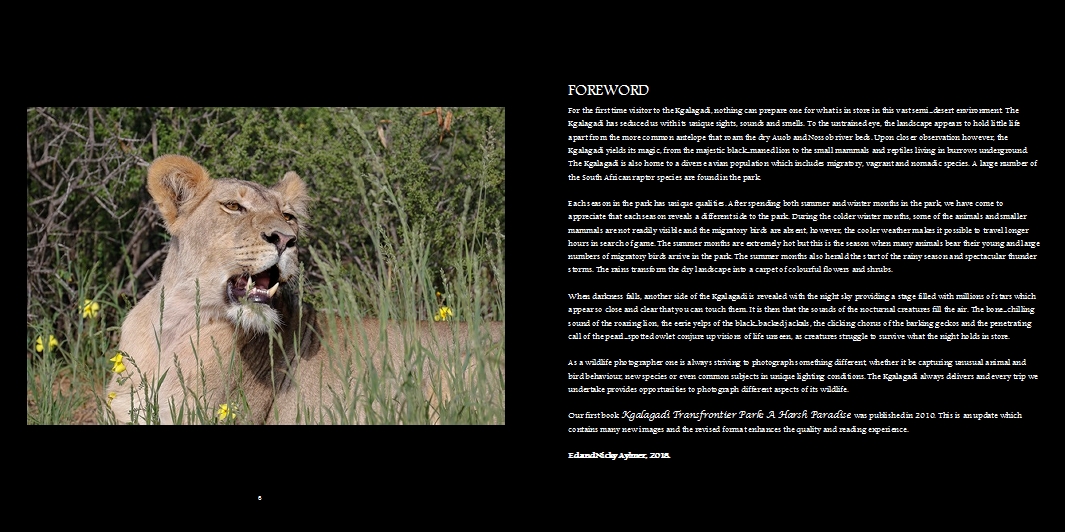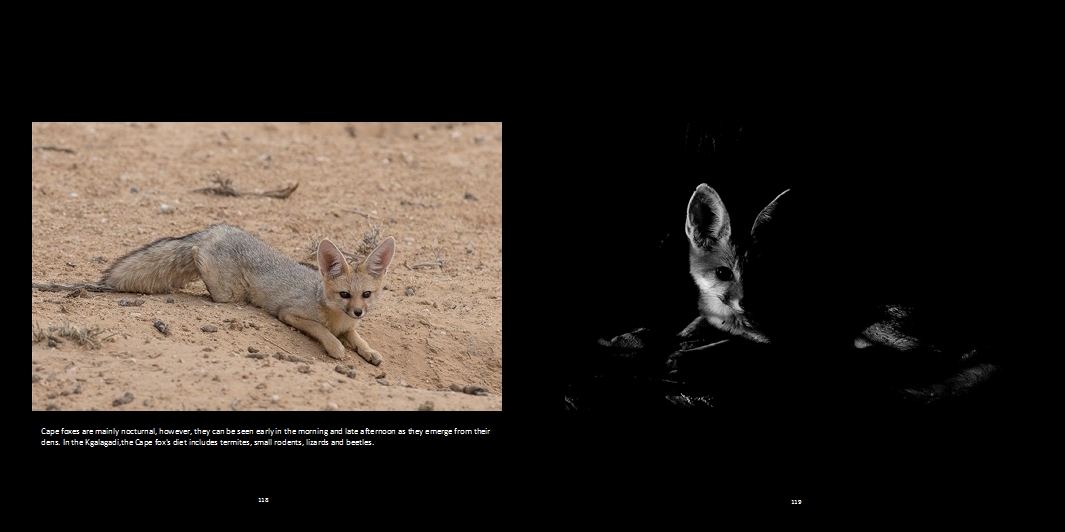 About the book.
Following the success of our previous book, we have just published a fully updated version of the book which contains a significant number of new images taken over the last 4 years. The book also has a new design with a larger format which enhances the images and reading experience.
The new book showcases the wildlife that occurs in the Kgalagadi from the majestic black-maned lion down to the smaller mammals and creatures such as the ground agama and barking gecko. It also tries to capture the harsh conditions that the animals and birds have to endure in the semi-desert environment.
The Kgalagadi is famous for its spectacular thunderstorms, sunrises, sunsets and night skies. Images of these scenes have also been included to give the reader an appreciation of the overall stark beauty of the park.
Book release and cost
The book is currently being printed and will be available in late November 2018 at a cost of Rand 430. This excludes packaging and postage the costs of which will be advised when ordering.
Ordering.
Please send me an e-mail on aylmer@polka.co.za or contact me on 0825666984 and I will make the necessary arrangements for supply, packaging and posting. Also refer to my Contact page.